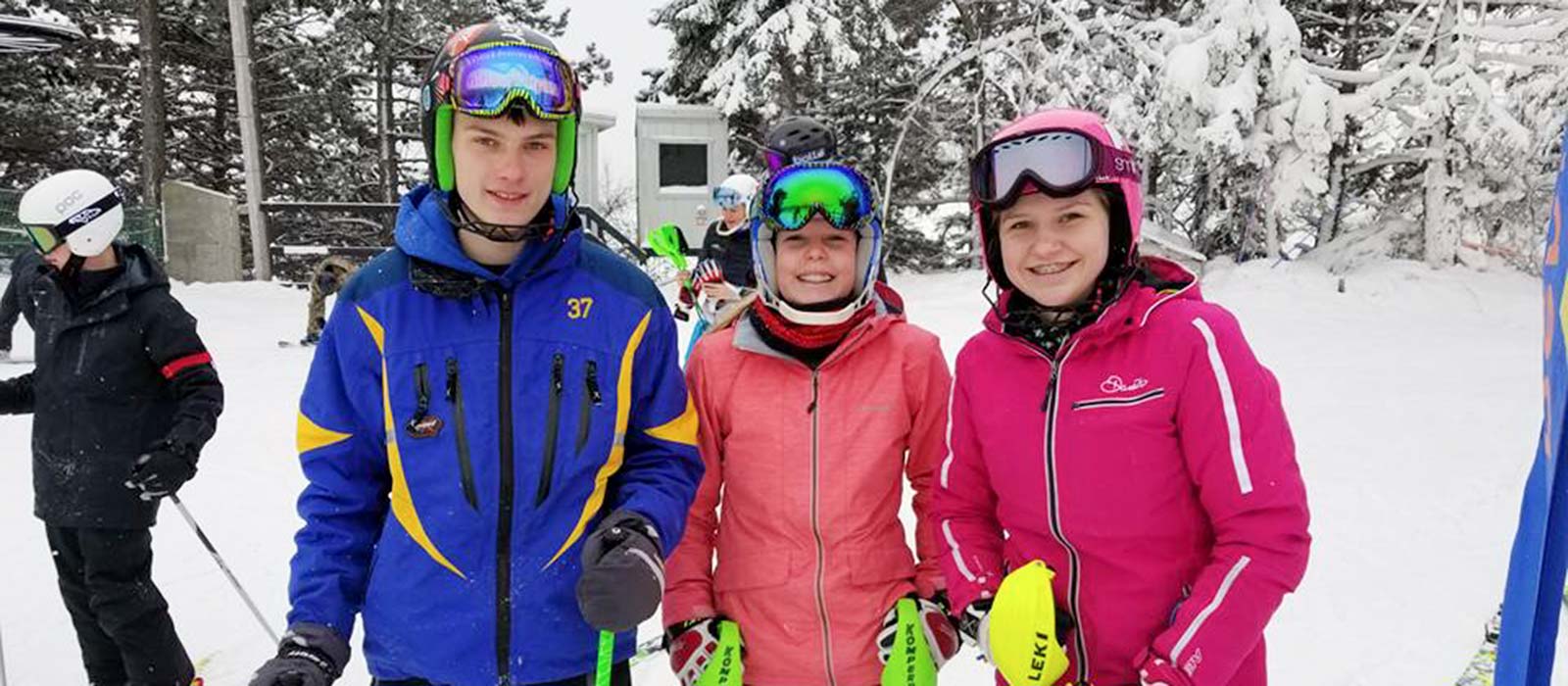 About
Peninsula Alpine racing (PAR) was founded in 2010 and quickly grew to become one of the states top ski teams. 
Our goals are simple…we strive to provide a fun, safe, and productive environment that enables our racers to learn and apply the principles of teamwork, discipline, dedication, strength, character and sportsmanship, while becoming proficient and exceptional ski racers.  
Parent Help and Involvement
Our PAR parents are by far above the rest when it comes to youth sports! Parental support of your racer and the program is greatly appreciated and most definitely important for your racer to excel with PAR and ski racing. We strive to have clear communication between racer/coach, racer/parent and parent/coach; please let us know if you ever have any questions or would like to discuss aspects of your racer's training and abilities.  We absolutely welcome parents to have fun on the hill and ski throughout Alpine when your racer is training, that said, it is not necessary in order for them to participate. Often times we appreciate and need a good course slip from our Rockstar Parent Slipping Crew (You!), but please be careful to not distract your racer or interfere with instruction.
Required Equipment:
Great Attitude!!!
Lift Ticket or Season Pass
Ski Helmet – Preferably with hard ears so a chin bar (for Slalom racing) can be attached.  Should be "FIS" certified.
Skis, bindings, ski boots and poles
Ski clothing
Shumakers Ski Shop has been and continues to be one of our biggest supporters.  When looking for equipment please give them the opportunity to earn your business you can check them out online at www.shumakers.com
2021 Covid Protocols 
We are working closely with Alpine Valley Ski Area to insure a safe 2021 ski season. 
More details to follow
 Registration fees 
Cost for the 2021  race season is  $425.00
Lift tickets are not included in program and are your responsibility.